Personalised roller blinds and Aluminium washlines
We specialise in from 5% - 100% sunlight block out blinds. We can print any design, photo, colour, pattern or gradient that you like on these blinds.
We also manufacture and install quality aluminium washing lines.
Our prices are better than what could be expected from any retailer or even wholesaler. How do we achieve this you may ask? Well, we manufacture and print all our products personally and ensure a strict quality control is met ensuring you the best quality for money all round.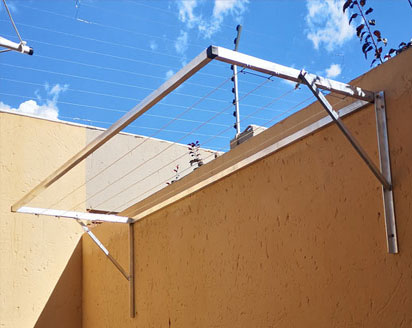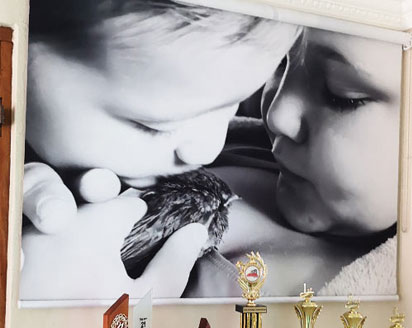 Why aluminium foldaway clothes lines?
Aluminium washing lines will outlast any other due to it being and aluminium washing line.
We manufacture the foldaway washing lines here in our factory in Roodepoort, next to the N1 by Gordon road turnoff.
We only manufacture top quality foldaway wash lines and also supply the industry.
Why personalised blinds?
Simple. The industry has called for change and we must follow the international trends. Here you can have a blind that offers you the versatility of choice between any standard or non-standard colour gradient, pattern, shade or image to add that perfect finish to any room.
No more need for even side curtains as we can supply you with a blind inside the window frame to serve as the side curtain. Then the main (also) personalised blind to be fitted on the front side of the window frame.
Now your house or area of interest will radiate your personality through a personal touch of class.
Wash-lines and Roller blinds
Fold away aluminium wash-lines and Personalised roller blinds
Best quality guaranteed
We print and manufacture
Fold away aluminium wash-lines and personalised roller blinds direct to the public. Brokers welcome.